With the TITH expedition to the old ore fields of Juupavaara looming only a couple of weeks away and the public having no better idea of the nature of the mission or the crew of "volunteers" tasked with it than the elusive mumbo jumbo of Olli Niitty in his less than enlightening interview, I have taken upon myself to investigate things that Niitty avoided mentioning about his project – which is to say almost all of it.
On its grandiose public taglines the TITH claims to represent more than just our local gentry of the owning class and at least every worker in the Tampere area can count on their hard-earned labor going forward to funding and supplying its expeditions. Yet our industrious elite appears to have no concern whatsoever for transparency. Nelgigence? Arrogance? Or perhaps, just perhaps, they are hiding something?
Take it as a sign of secrecy if you will, but I quickly found it quite difficult to find anything concrete on this expedition. TITH has done well to avoid scrutiny and rely on evasive statements to divert the public eye. However there are some things I and my colleagues have managed to dig up which are of popular interest, and there are some quite juicy bits!
The size of the expedition crew is currently 16 people. Who are they and what is their background? Nobody knows! Besides perhaps Niitty himself, and he ain't telling! Now, the interesting part comes here: The security detail. He sure didn't tell you about that now did he? Oh wait, he said "We are prepared." Prepared for what? Juupavaara area is supposed to be uninhabited, but who really knows? Better to have a bunch of brutes handy to make sure the locals know we mean business! And speaking brutes, with great difficulty my colleague has managed to obtain a photograph of the assigned leader of this security detail. Some digging and good former military contacts allowed us to identify him fairly easily.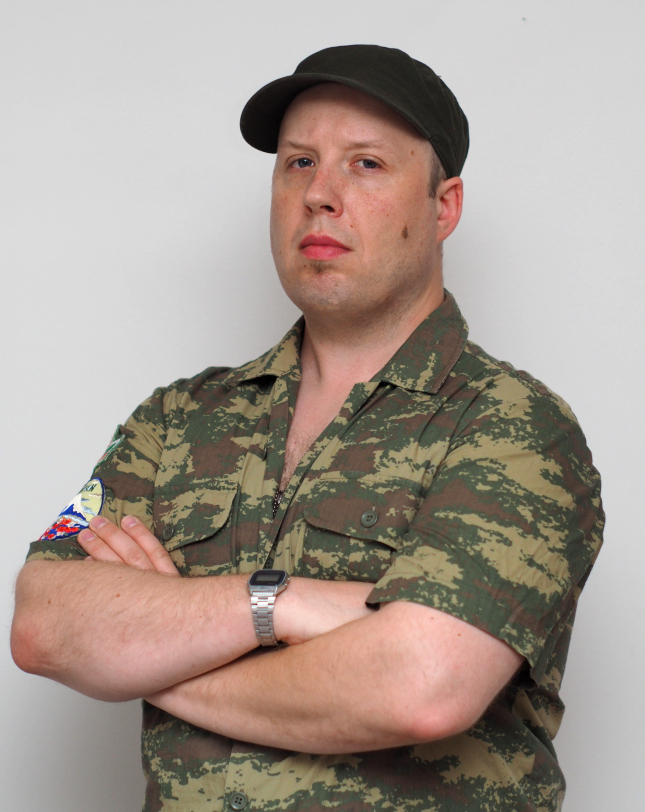 This is Lt.Col. Jyrki Tenhunen, ex French Army. What we know about his escapades is sketchy, but we do know that North Africa was his stomping ground. Exactly the kind of place where the good guys go to better the world and walk the straight and narrow, I know! Thing is, he disappeared over 10 years ago after an operation in Lebanon. No records of the guy. Torched a village or two and had to go underground? I'm just saying! And now a decade later he shows up as a security leader of a wilderness expedition. Exactly what kind of preparedness did Niitty mean when he's signed up to roll with this stooge?
As for the rest of the security detail, our attempts have yet been futile in revealing their members or even their exact numbers. But we have some promising leads to follow, so expect an update in the following weeks! Remember denizens of Tampere, you fund this expedition whether you gave your approval to TITH's bigwigs or not. You deserve to know!
M. Suzumori
Independent investigative journalist